We are a small, family founded, family run estate winery dedicated to making delicious, drinkable wines that express the individuality of our Kent terroir. People are the foundation of Westwell. We value an inclusive workplace in which respect, determination and integrity are our driving principles.
Adrian Pike
Managing Director & Winemaker
What got you into wine? Driving through France to Midem (music industry conference) in Cannes every year and visiting vineyards on the way - we would drive through Champagne, Burgundy and the Rhône which was incredibly inspiring. I was lucky enough to have a friend who was a vintner in Cannes, so we would load up our rickety Citroen 2CV with wine (breaking down regularly en route). I first realised the potential of English wine when I tried one of Will Davenport's wines in a restaurant in Soho back in 2014. I called Will the next day and began studying wine production and viticulture whilst working with him at Davenport.

What did you do before? I ran a music company in London. Previously, I founded record label Moshi Moshi.

What do you love most about your job? The transformation from pruning the vines right back down to two canes to watching them grow through the season - all the way through to watching the berries develop and tasting the flavours. I love the process in the winery, too - turning juice to wine - and then capturing it in the bottle at the perfect time. Once you start tasting the fruit, plans begin to percolate, but you never really know what you're going to get and that's rather magical. The taste of the juice transforms dramatically through fermentation but also develops during ageing - whether that be in oak, terracotta, steel or concrete. We tend to do very little to our wines after fermentation but what we do do is taste, and judging the perfect timing for bottling is an art that I'm loving learning.

What is your favourite time of year in the vineyard? Harvest. It's the toughest time but also the time that the ideas start sparking as you taste the fruit.

Favourite Westwell wine? Pelegrim. It's the most Westwell-ian of the wines we make - it reflects what the site is capable of: rich and full wine with a fruit-forward profile.
Marcus Goodwin
Vineyard Manager
What got you into wine? A crazy Welsh rugby / biology teacher at school. He took a free study course in the sixth form on Wine Studies. Not really a posh school, just a forward thinking teacher.

What did you do before? I worked at Oddbins Wine Merchants in central London. I also worked as a garden designer / landscaper and in plant nurseries - always growing stuff!

What do you love most about your job? The fact I don't have to shave every day and the dress code is casual casual. What brought you to Westwell? When Adrian was putting the deal together to purchase Westwell in 2017, he asked me to come and have a look at the site. I took one look and just said buy it.

What is your favourite time of year in the vineyard? April/May when the new shoots are about 2 - 3 inches long and the new leaves have a pinkish tinge to them.

Favourite Westwell wine? Westwell Ortega is my go-to house dry white.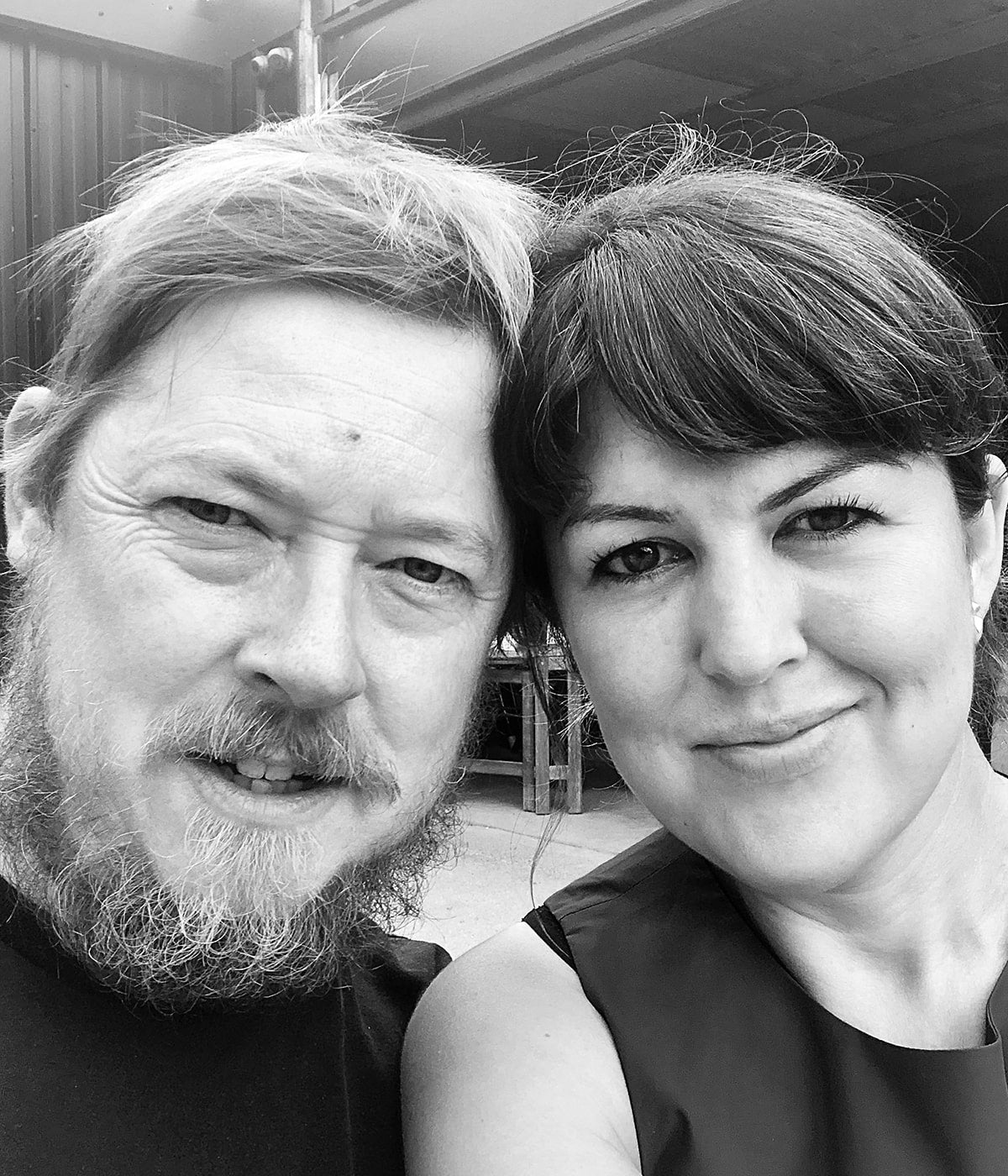 Galia Pike
Illustrator & Dogsbody
What got you into wine? Adrian! When we were living in London, both working in music, I genuinely hadn't anticipated this as our future. Once I tried some English wine, though, I was amazed by the quality and it wasn't long before we took the plunge, relocating to Sussex where I started studying at Plumpton College and began a blog on English wine. My main job at Westwell is illustrating and designing our labels - mostly very detailed illustrations of vines and the vineyard.

What did you do before? Amongst other things, I worked as a composer for film and television.

What do you love most about your job? The variety. From drawing and designing labels to spending time in the vineyard - the most beautiful place I know.

What is your favourite time of year in the vineyard? I tend to work mainly from home, but as a family, we are always about during harvest and I love the frantic excitement of getting the fruit in and thinking of all the possibility - a little like getting a new sketchpad and pen.

Favourite Westwell wine? I absolutely love the Field '18. It tastes like some of the light juicy red Juran wines of which Adrian is so fond and is very versatile.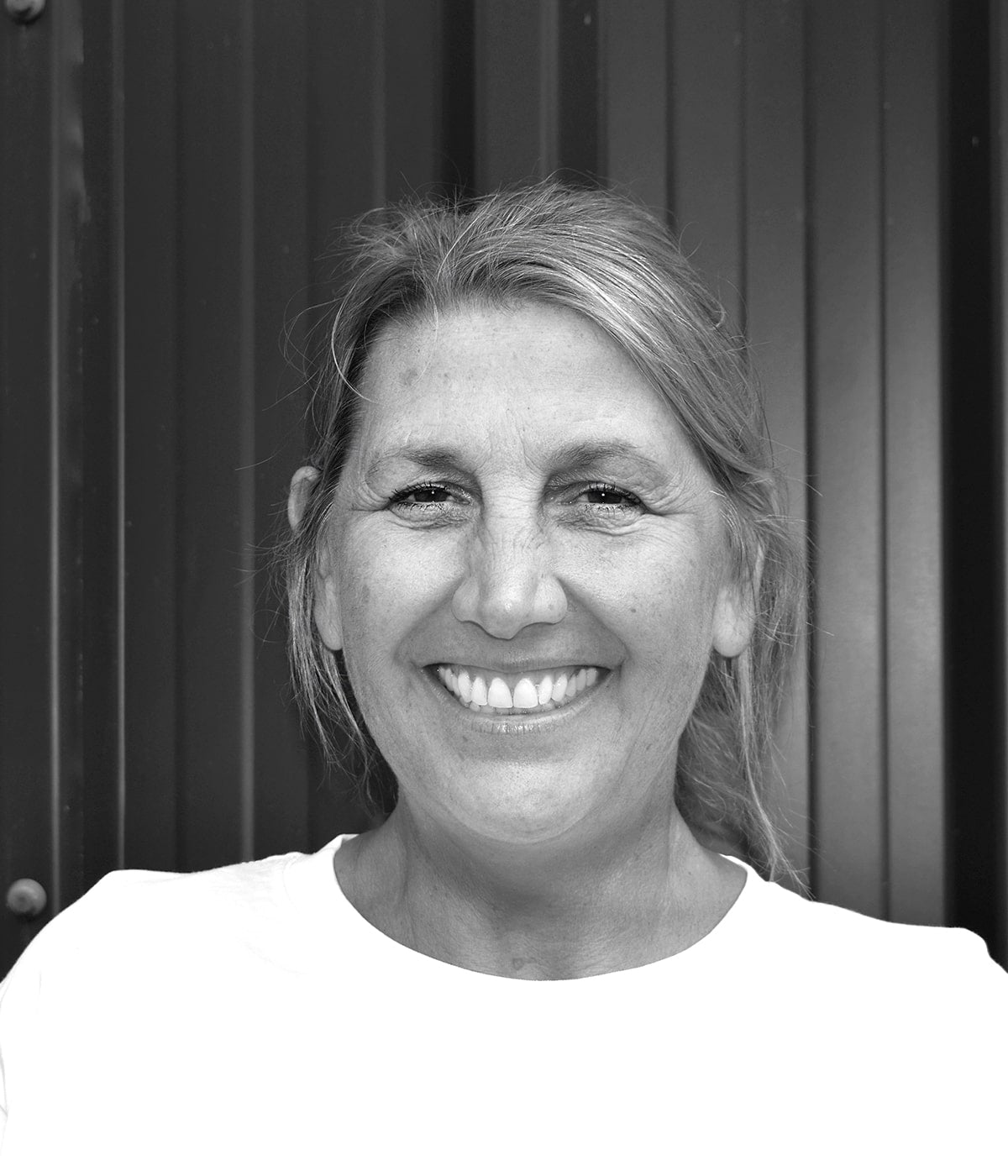 Clare Butcher
Vineyard & Tour Supernova
What got you into wine? For me, wine is synonymous with family and friends and the chatter over the table at mealtimes. I lived in Italy for 5 years from the age of 17 and this is where my passion for wine grew. Just about every home in Southern Italy has a "cantina" (a cellar) where all your homemade pickles, passatas and most importantly, homemade wine is stored. So my love for wine began on fruit ripened on the sun scorched soils of Campania.

What did you do before? I spent the last 20 years as a Firefighter with The London Fire Brigade.

What do you love most about your job? Most recently, I've loved sharing what we do at Westwell with all the wine lovers who come on our tours.

What is your favourite time of year in the vineyard? Winter pruning time. Every vine is slightly different. I love choosing the best cane to lay down and the best spur for the following year. And so the cycle starts again.

Favourite Westwell wine? Mouthwatering Ortega! What a beautiful wine. I absolutely love this grape.
Jeanette Lithgo
Cellar Door & Production Manager
What got you into wine? I've always enjoyed drinking wine and decided to take a WSET course to learn more about wine and why I liked the wines I did. The enthusiasm of my tutor - Debbie Ault - was infectious and made me want to learn more and to get involved in the industry in some way. A year later, I gave up my previous career and went travelling to figure out what I may be able to do and I was hooked. I then signed up for the BSc in Viticulture and Oenology at Plumpton College and here I am.

What did you do before? I was a Project Manager and Accountant in the Chemical Industry.

What do you love most about your job? It's early days for me, but just being around a great group of people who obviously love their jobs, and having the opportunity to learn from them. It's great to be involved in all aspects from talking to people visiting the vineyard about the fantastic wine we make at Westwell and passing on my knowledge and passion. I'm really looking forward to working harvest this year and actually making our wine, and working in the vineyard to ensure we have the best fruit possible.

What is your favourite time of year in the vineyard? I always describe being in the vineyard as being in my happy place so any time in the vineyard is good for me. But I do love the spring when the flowers are starting to emerge.

Favourite Westwell wine? Ortega Amphora - it was my first real foray into English wine and the reason why I wanted to work at Westwell.
Ruth Spivey
Cellar Door & Programming
What got you into wine? Drinking it! Plus a love of food, restaurants, farming, travel, nature and the outdoors. Wine is one of the few things in life that encompasses all these passions and much more.

What did you do before? I worked and travelled the world as a fashion model for 15 years.

What do you love most about your job? The variety, the flexibility and the fact is often doesn't feel like a job. Who wants one of those?

What is your favourite time of year in the vineyard? Sunrise. I spent 2020-21 travelling around UK vineyards in a campervan and waking up at dawn amongst the vines remains one of the most wonderful memories of that time. You have them all to yourself and weirdly they suddenly feel more than just plants.

Favourite Westwell wine? The sophisticated and eminently drinkable 2013 Blanc de Blancs. And the Double Pinot, in a jug with a jambon beurre baguette please. So both, in that order.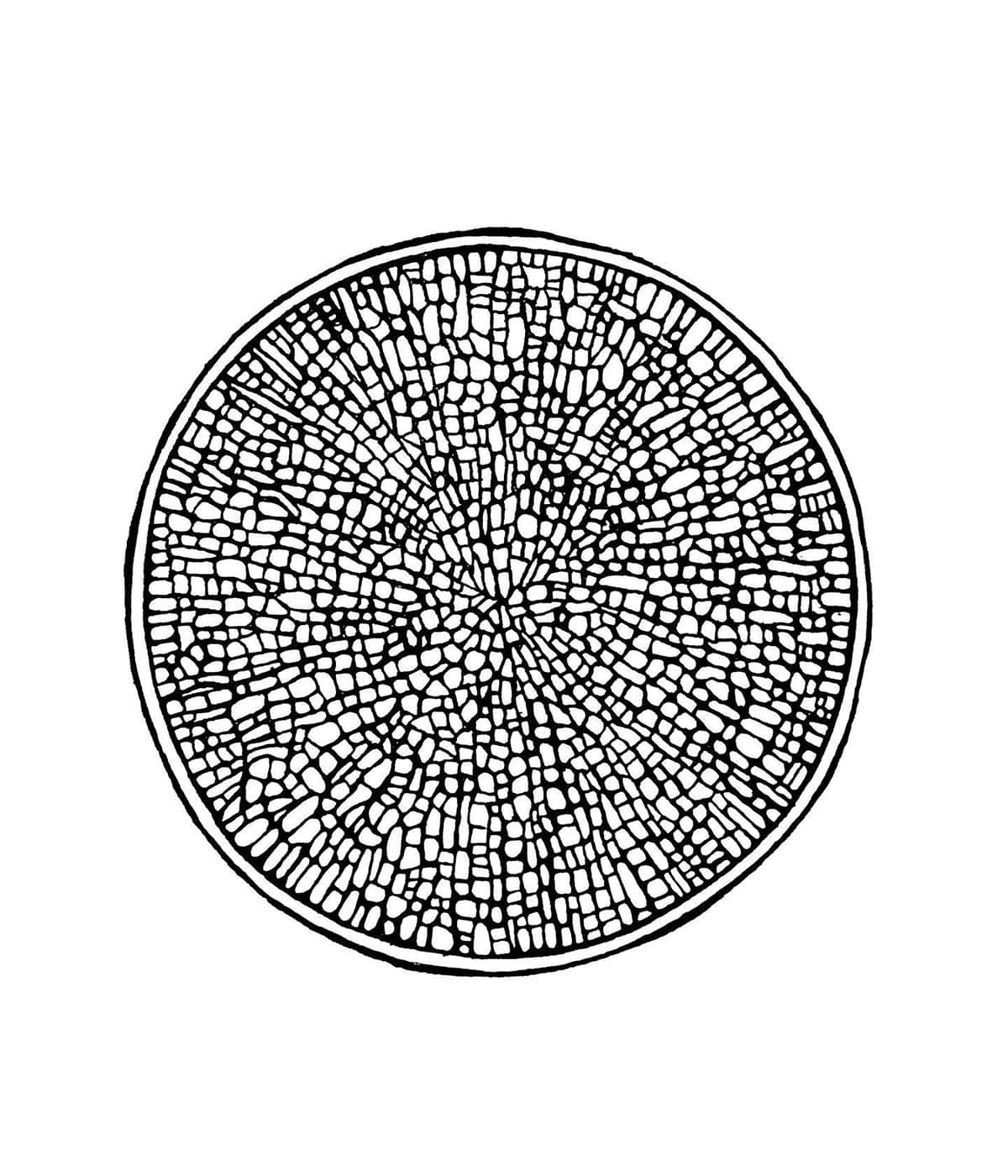 Serena Edward
Cellar Door & Programming
What got you into wine? Mainly drinking it at family events while growing up, I used to sneak a taste whenever I could! The interest in learning about it was fuelled back at catering college where we got the chance to do some of the WSET courses and had the most amazing lecturer who was so enthusiastic about wine it was contagious. Ever since I've been tasting and learning as much as I can.

What did you do before? I spent 20 years managing restaurants and F&B, mainly in hotels. I've been lucky enough to work with some amazing wine lists over the years and when we moved to the south east for work I jumped at the opportunity to attend Plumpton College, starting on the wine business course before transferring to the Viticulture and Oenology BSc.

What do you love most about your job? The wine!...... Seeing people taste the wine, talking about the wine and wine making methods.

What is your favourite time of year in the vineyard? I love spring when the green shoots start to appear and you get the promise of the year to come, but I think my absolute favourite is harvest, seeing (and tasting) the fruit. all the planning and hard work (and fun, plus in some cases a level of chaos) that goes into the picking. Once the fruit arrives in the winery there are all the possibilities and potential to assess before deciding on the best action for each parcel of fruit.

Favourite Westwell wine? All of them! It really depends on the time of year, time of day (breakfast wine is a thing!!) and the mood I'm in. I'd choose the Naturally Petulant Pink for a hot summers afternoon, Wicken Foy as an early evening aperitif (or breakfast), Ortega and Double Pinot for a picnic, Pelegrim for anytime really but particularly for an evening in to enjoy with or without food, Blancs des Blancs for anytime I wanted something special or maybe just a wet wednesday in January...I could go on but should probably go do some work!